Fall Decor 2020
Ways You Can Bring Fall Inside Newcastle Style!
It is the first full week of fall for 2020 and we could not be any more excited here at Newcastle Homes! Here comes all things pumpkin, spice, and everything nice. When looking for a home, we all want to feel like this is a place we can make our own with decorations and memories. We are here to bring you that with a few tips and design inspiration we hope gets you in the spirt of fall! 
Add Layers of Texture & Warmth 
We all have those few extra blankets that we keep in the top shelf of the closet for days when we feel a slight breeze here in Alabama. Get ready to bring those out and begin adding to the back of a sofa, across the front of a bed, or even in a woven basket in the family room. Chunky sweater blankets, woven baskets, and all things warm tones can bring fall to a room. If bright oranges and deep reds aren't your style, try things in soft ivory with plaid stitching. This can still bring a fall feeling inside. Overall, the layers and softness will give the feel of fall tempertures all throughout your home.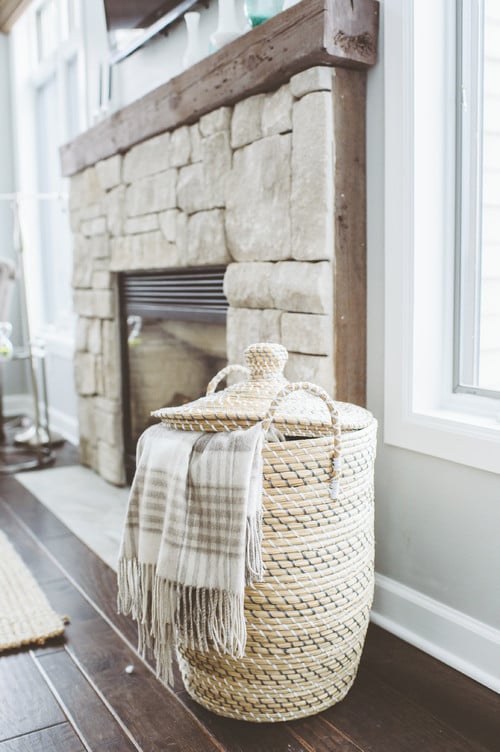 2. Decorate with Colors Already in Your Home
It can be overwhelming swithing out your homes decorations each time a new season comes. Bring in elements that will compliment each room with the color palette that is already there. This could be as easy as painting a few pumpkins grey, white, or deep red and placing in a room that already as those colors in them. Instead of changing out all your dining room's table setting, try making a table runner layered with natural elements like pears, apples, acrons, or leaves. This is just one of many ways you can add a few fall touches without having to box up your current homes decor. 
        3. Candles & More Candles
Even in the places of your home you want to keep neutral to all the fall going on, a candle can bring warmth to a space. If you aren't keen to the pumpkin spice smell throughout your kitchen, a simple amber glow from the candle of your choice can bring just enough coziness to the room. It may seem simple, but it can bring a lot more to a room than many think.